Welcome to the Safety and Security Department web page. Our mission is to help create a safe and secure campus and workplace as well as keep scholars safe during extracurricular activities and school-related events. We hope you will find the information you need about our work to maintain a safe environment. Should you have any questions, please call our office at (501) 982-2128 ext. 4214. If you have an emergency, please dial 911 or (501) 982-3191 (Jacksonville Police Department)
Chris Oldham, Head of Security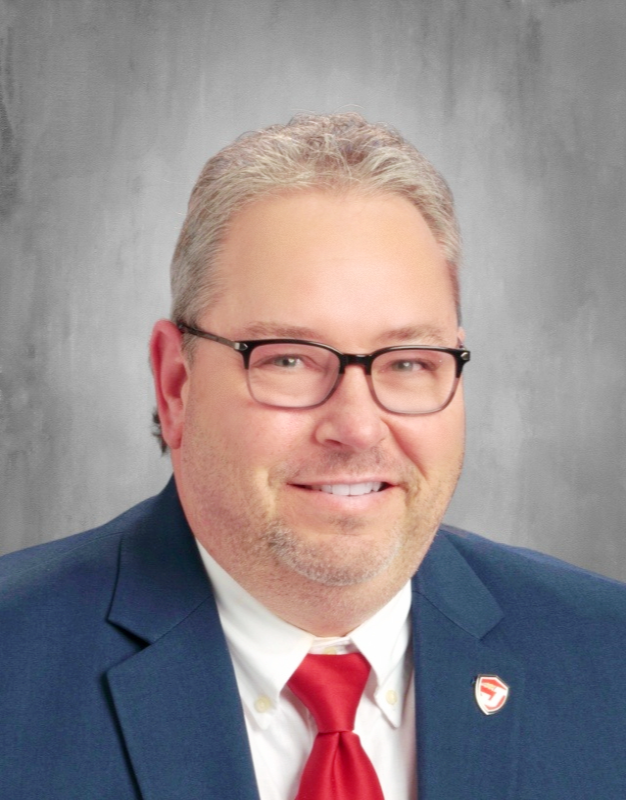 The safety and security of all scholars and staff is our first priority every day, all day. We employ dedicated security personnel who are trained in crisis prevention, intervention and resolution of incidents. Our Commissioned School Resource Officers work closely with the Jacksonville Police Department, Fire Department and first responders to prevent safety problems and address them when they do occur.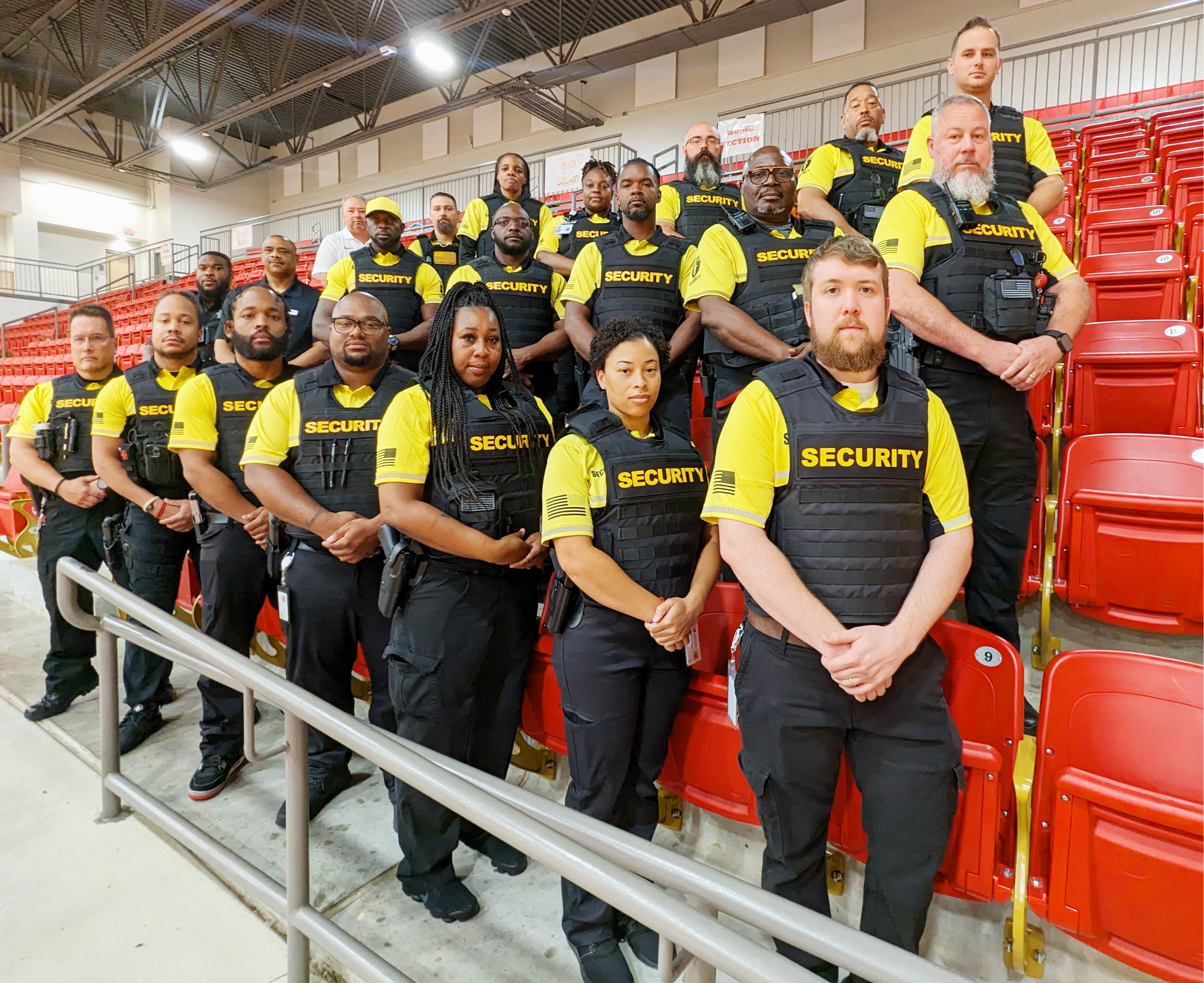 2023-2024 COMMISSIONED SCHOOL SECURITY OFFICER ASSIGNMENTS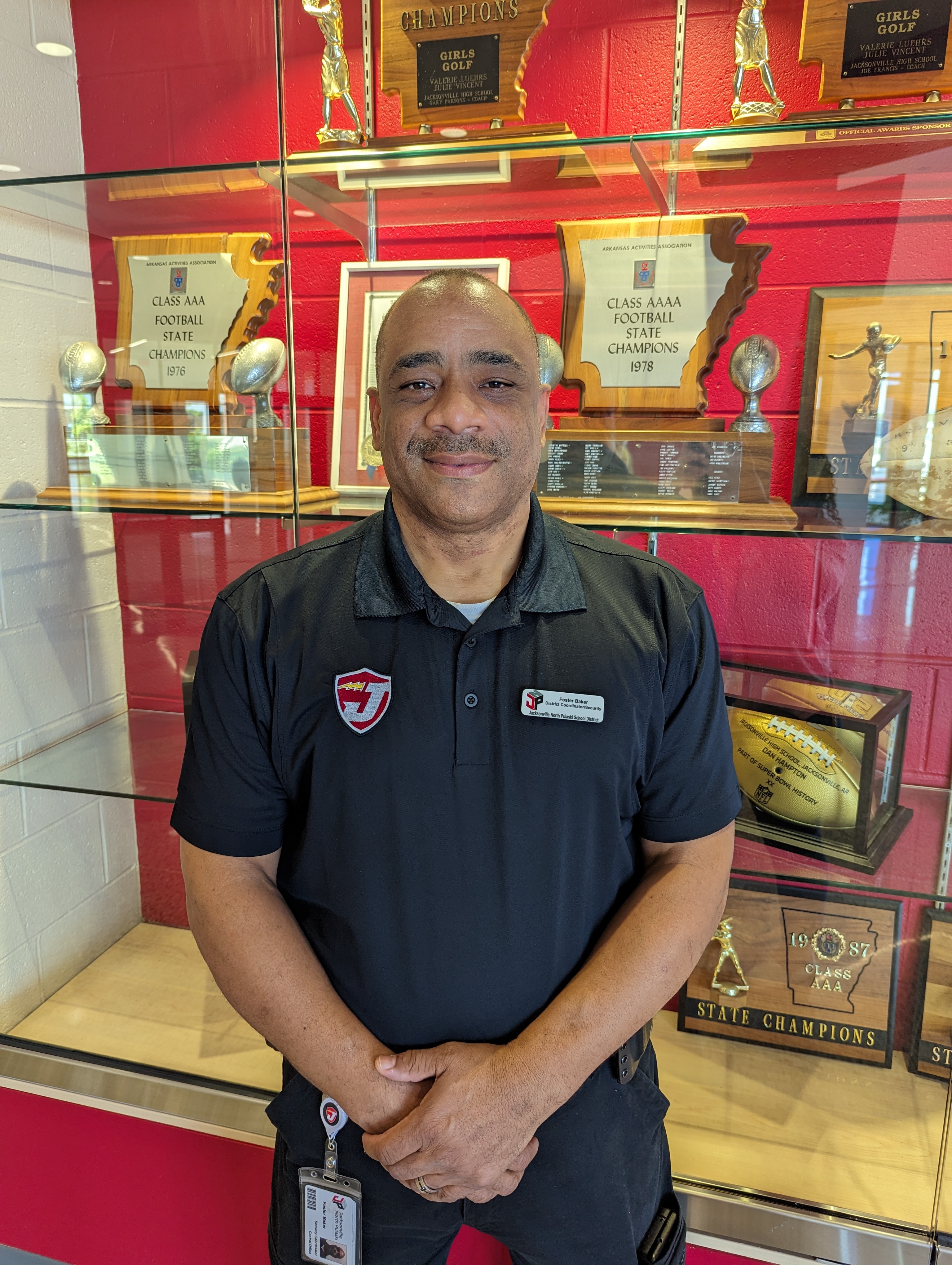 Foster Baker
District Security Coordinator
Jacksonville Middle School
fbaker@jnpsd.org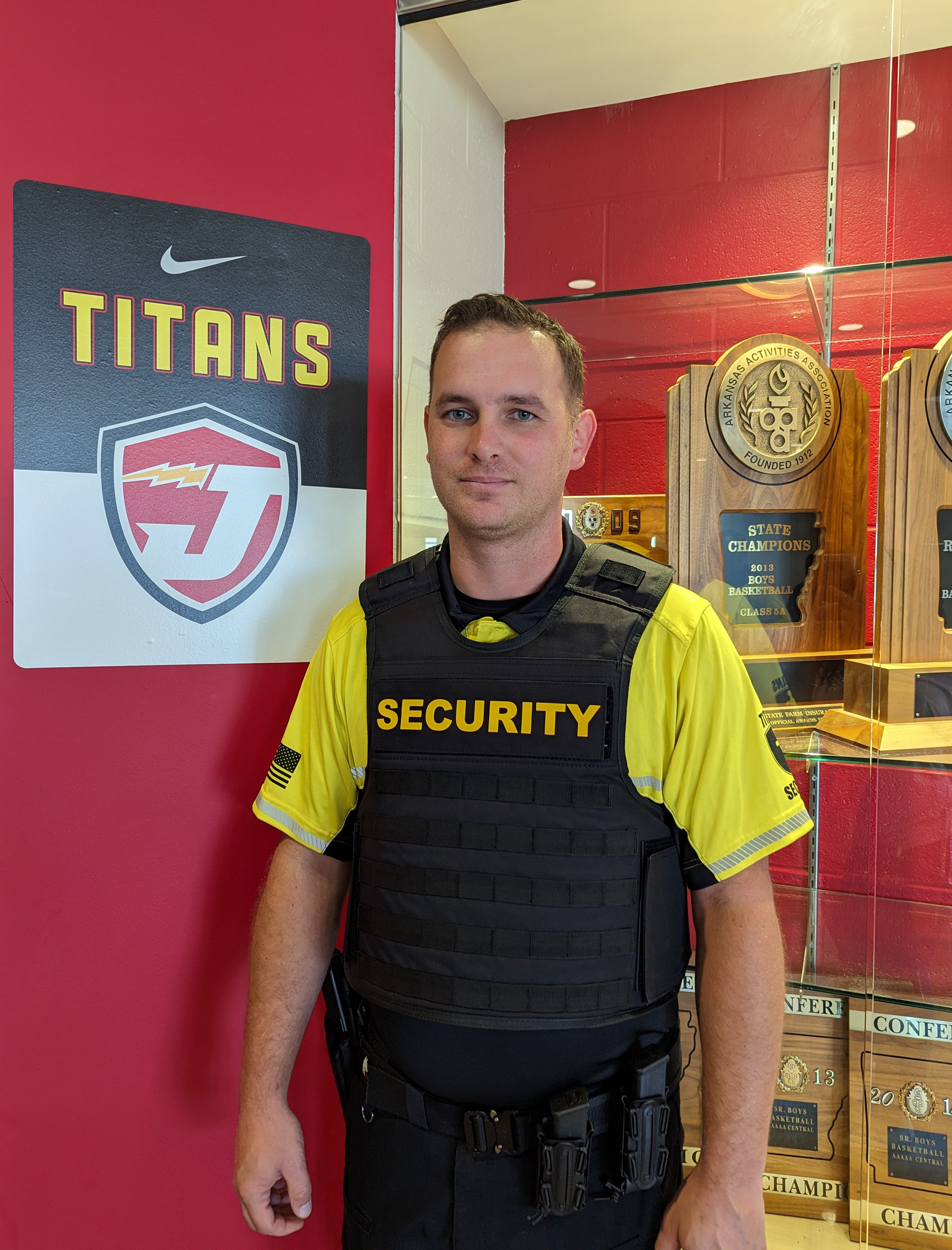 Roy Harrelson
Jacksonville High School
rharrelson@jnpsd.org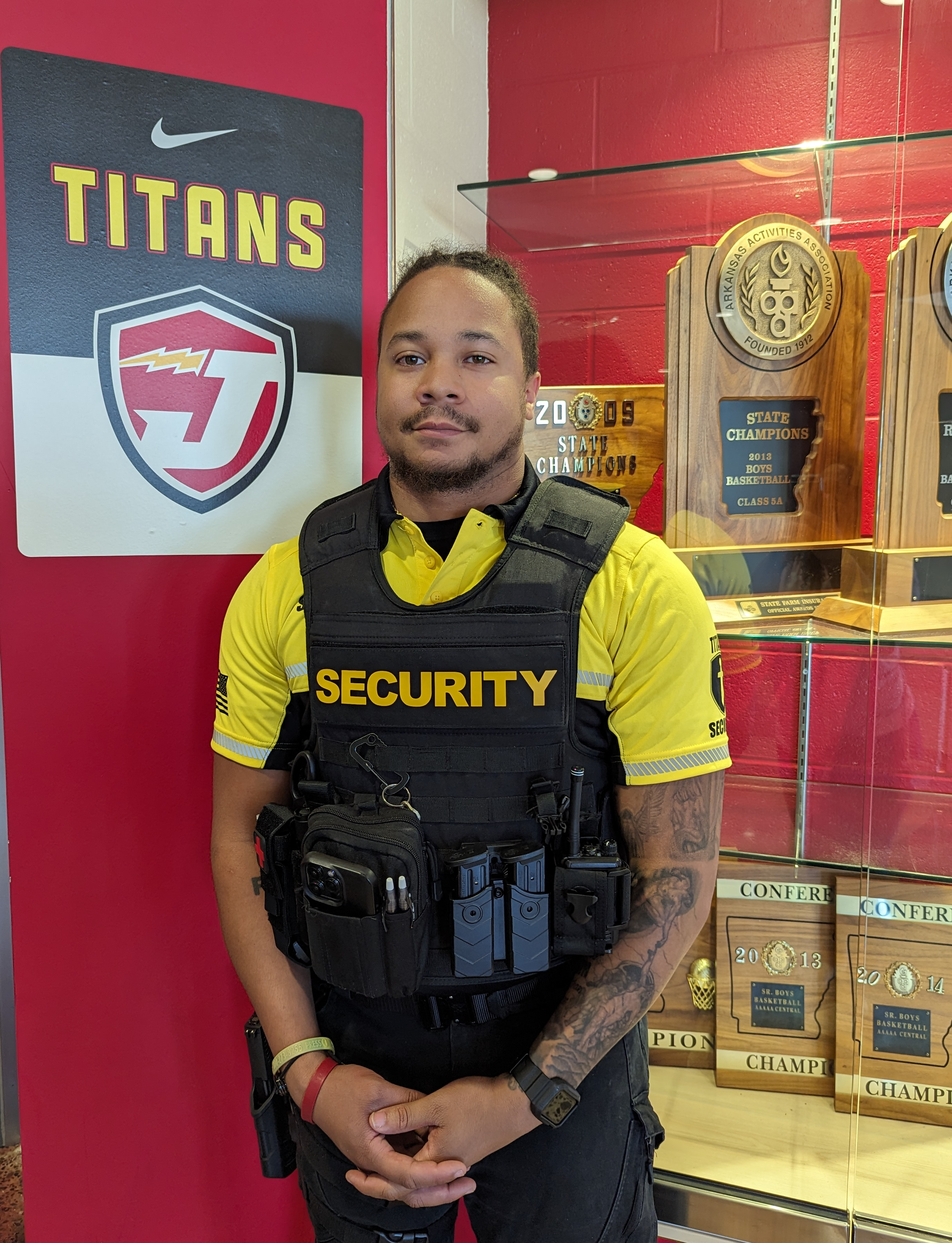 Malik Jones
Jacksonville High School
maljones@jnpsd.org
Doris Kennedy
Jacksonville High School
dkennedy@jnpsd.org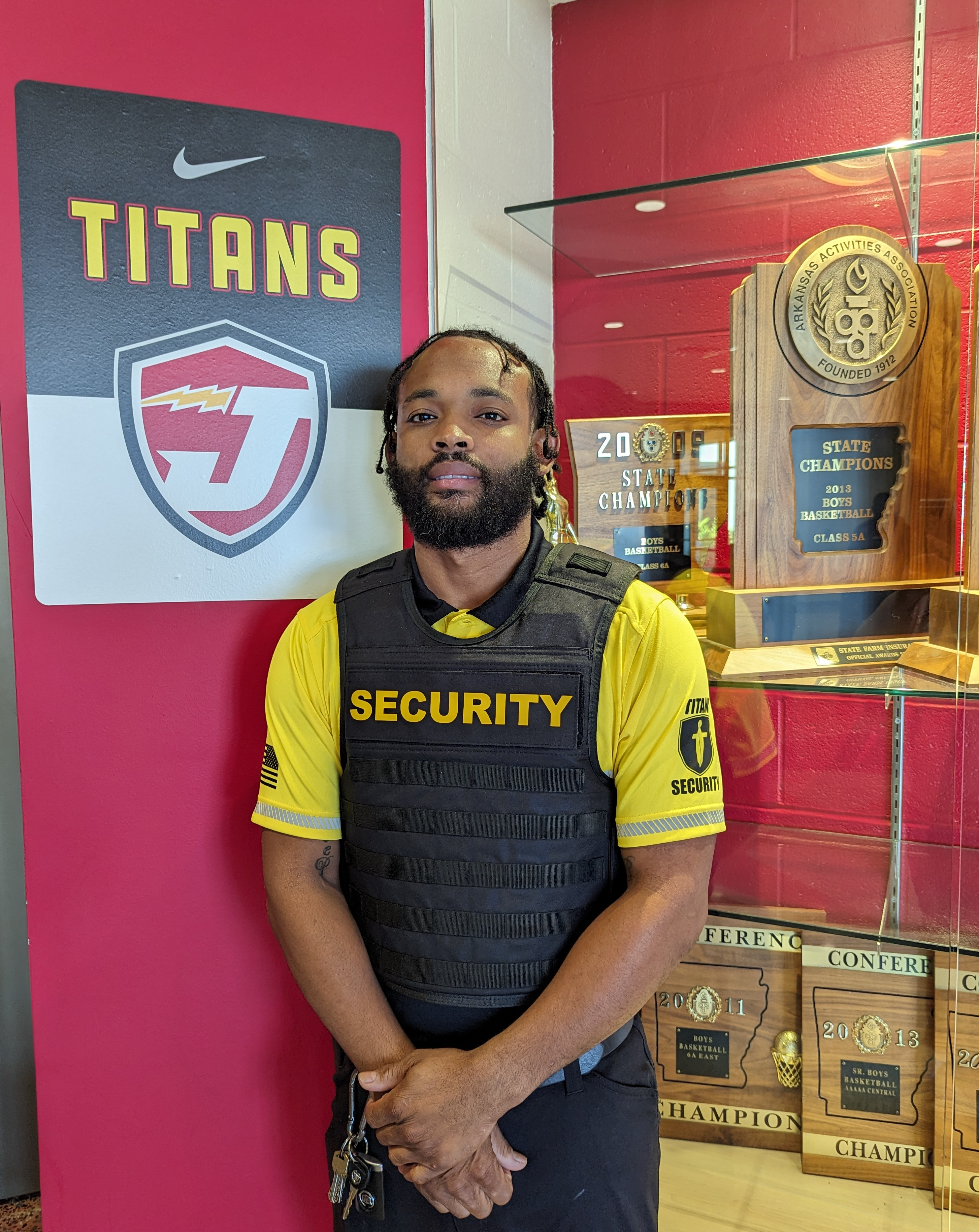 Rashad White
Jacksonville Middle School
rwhite@jnpsd.org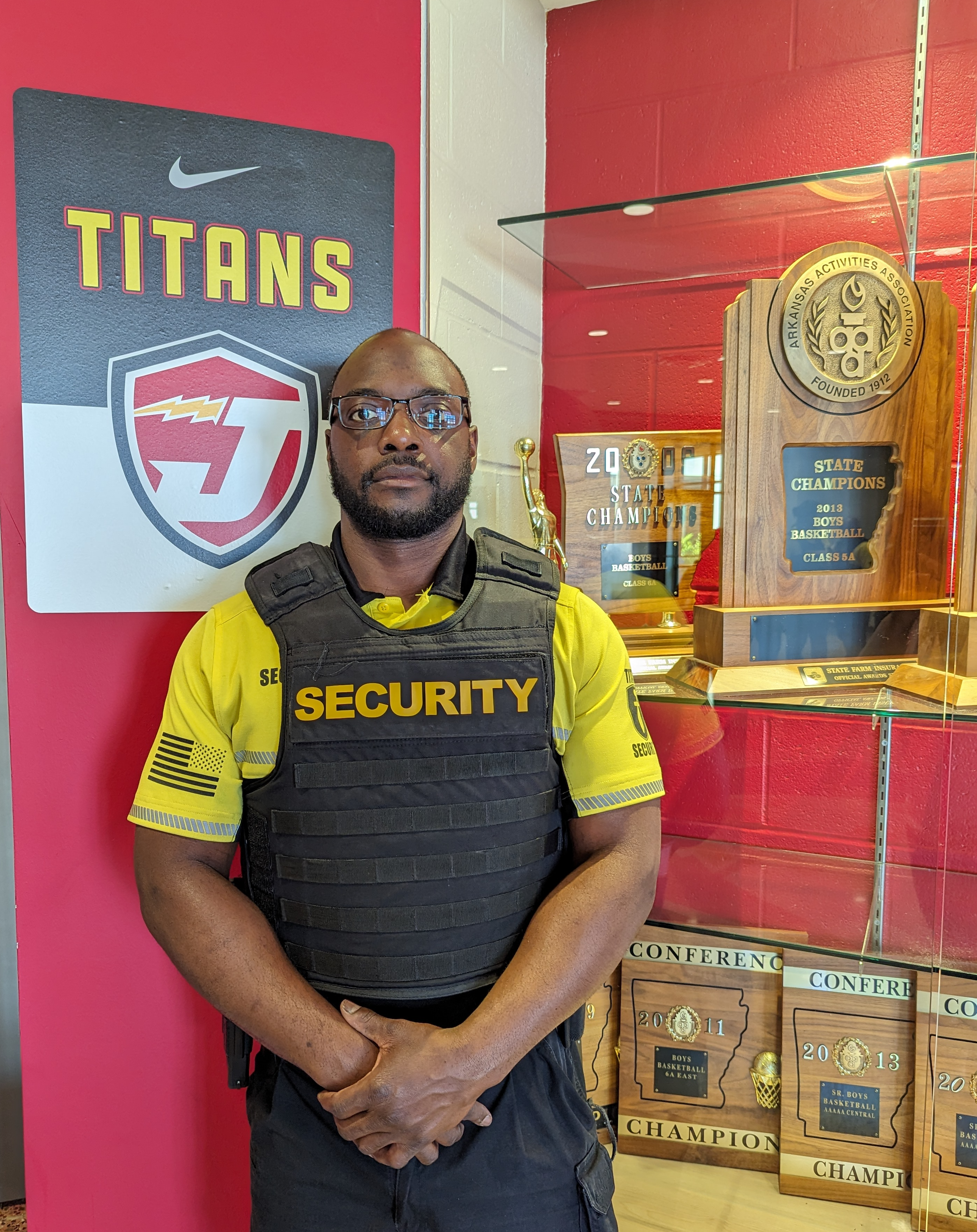 Adam Harris
Jacksonville Middle School
aharris@jnpsd.org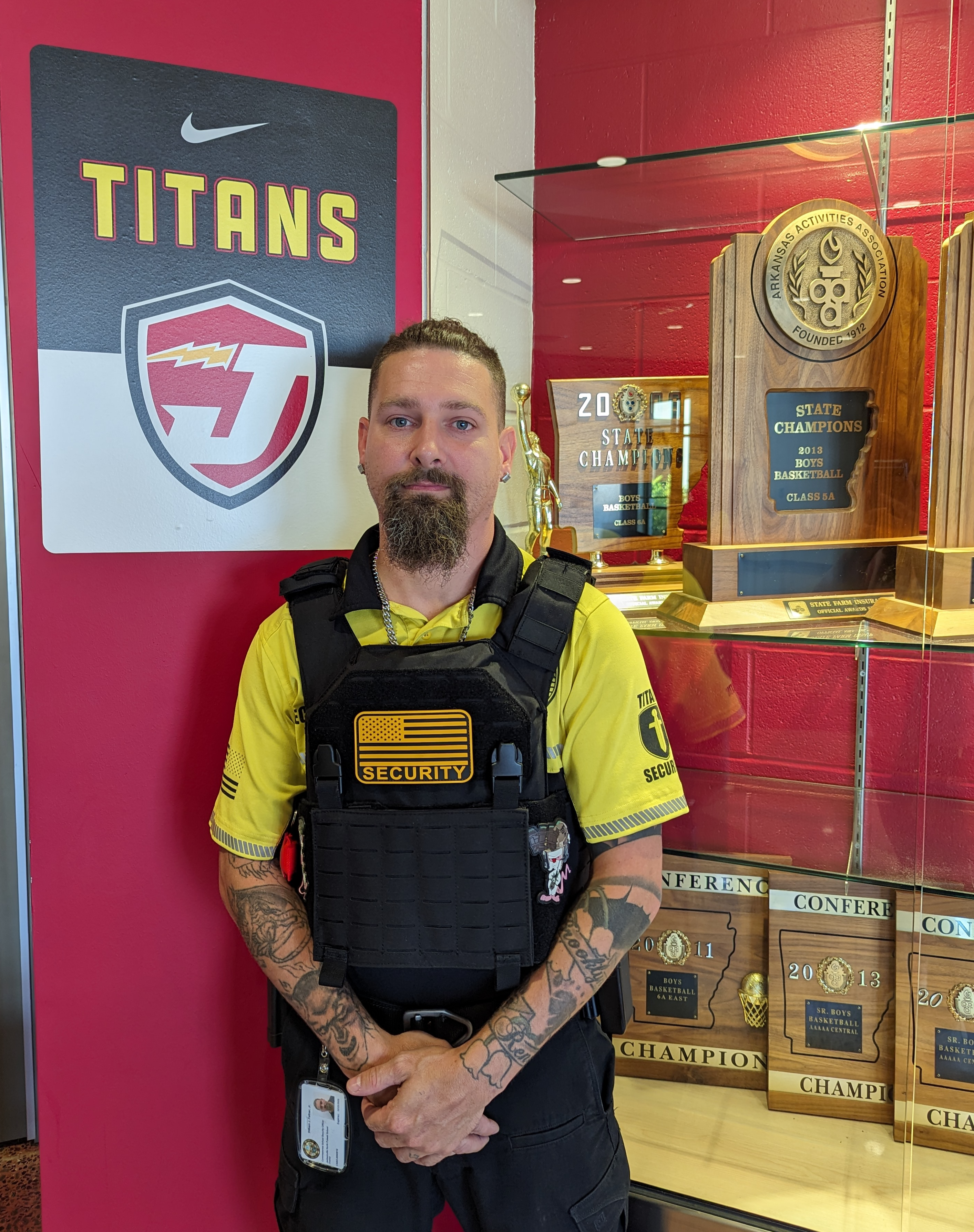 William Feltner
Titan Learning Academy - ALE
wfeltner@jnpsd.org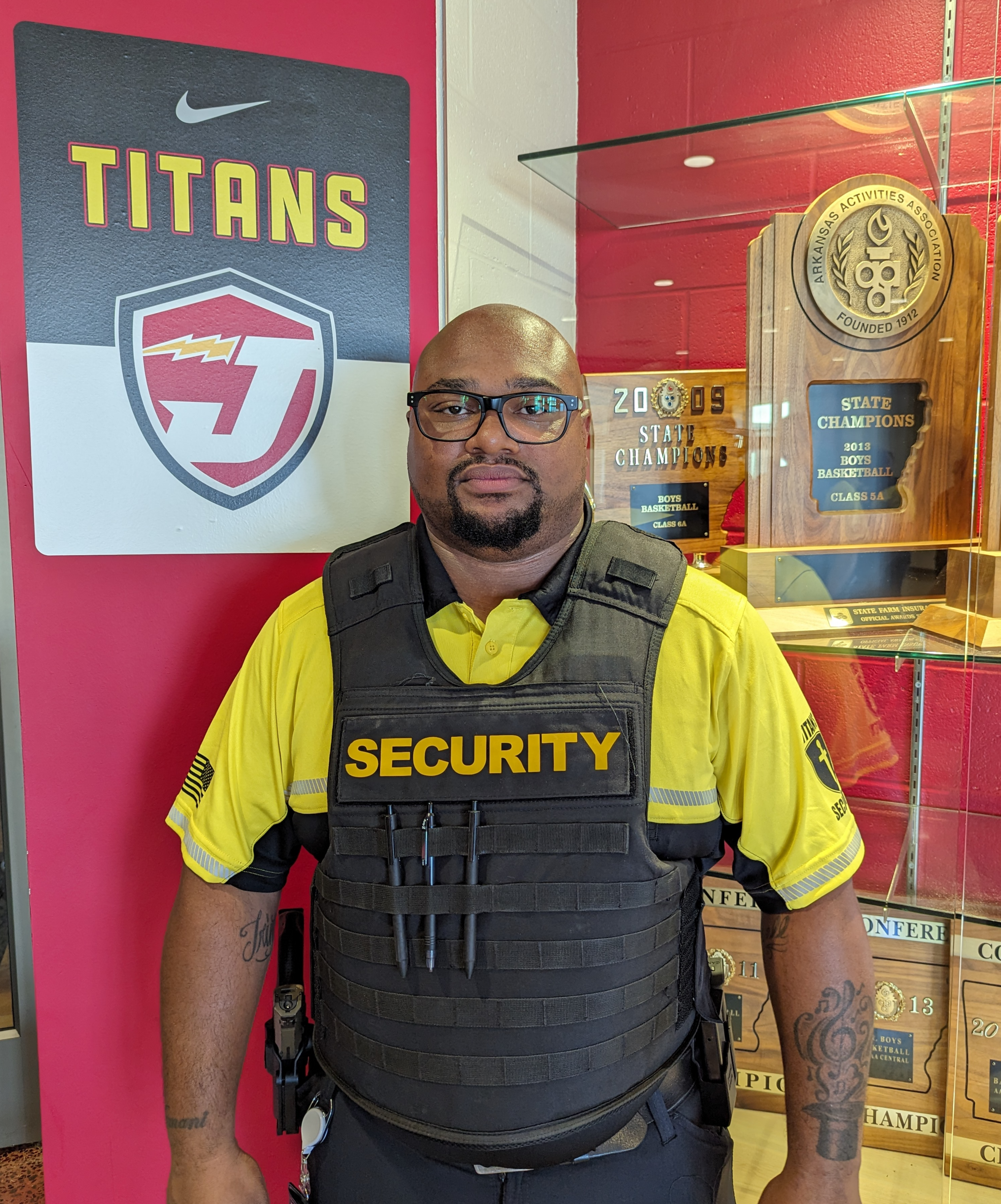 Henry Robinson
Murrell Taylor Elementary
hrobinson@jnpsd.org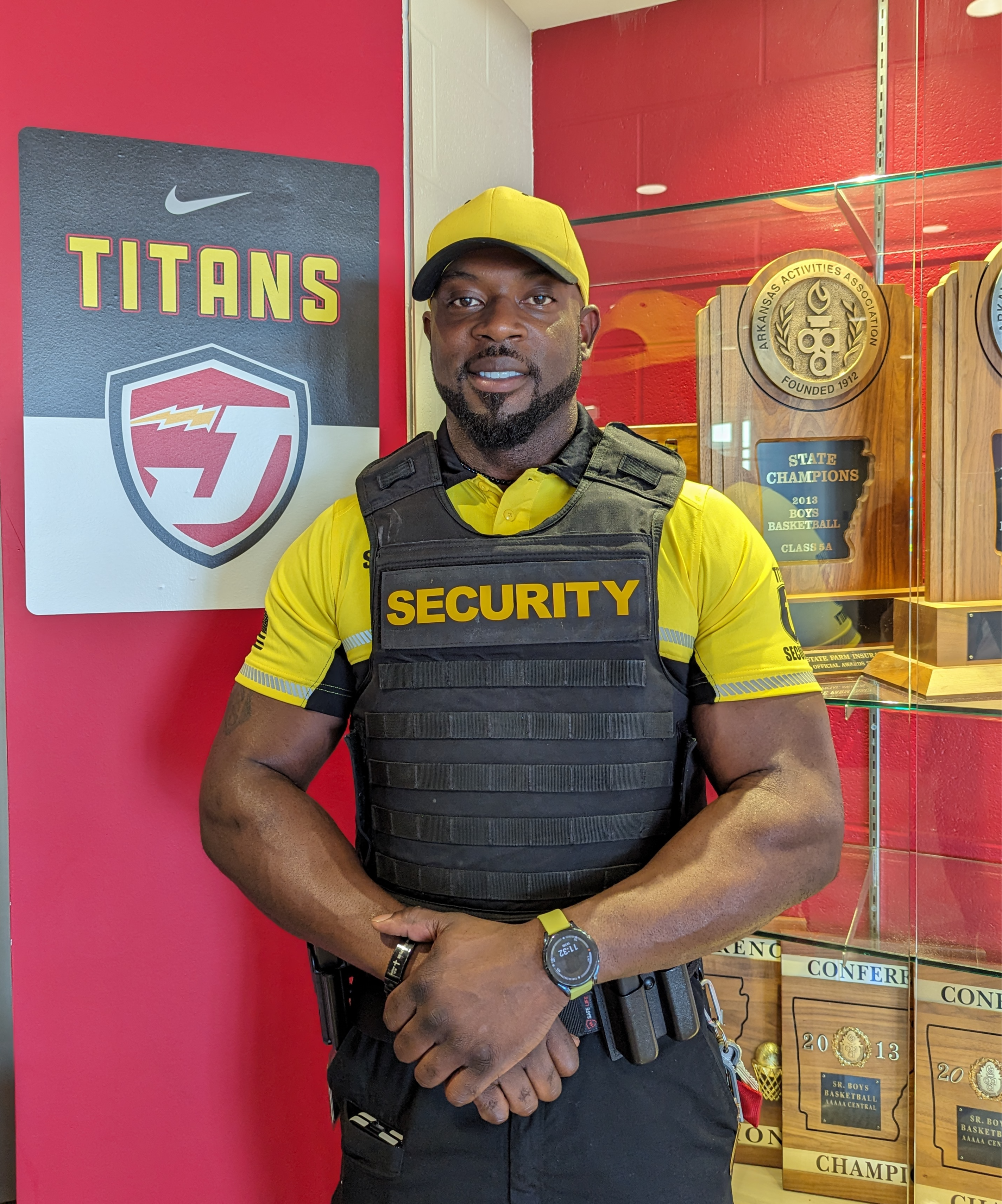 Jeffery Cross
Bobby G. Lester Elementary
jecross@jnpsd.org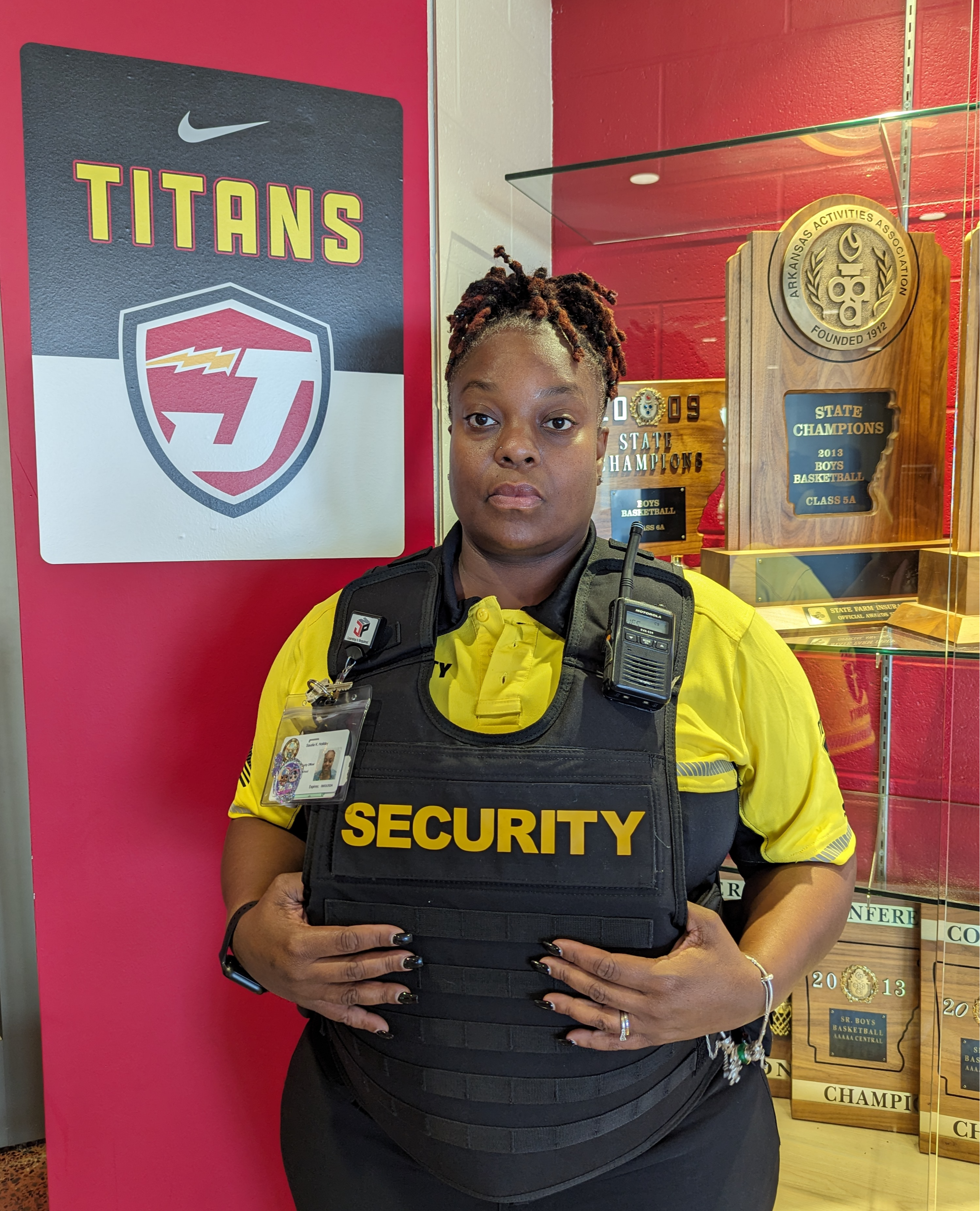 Saudia Holiday
Jacksonville Elementary
sholiday@jnpsd.org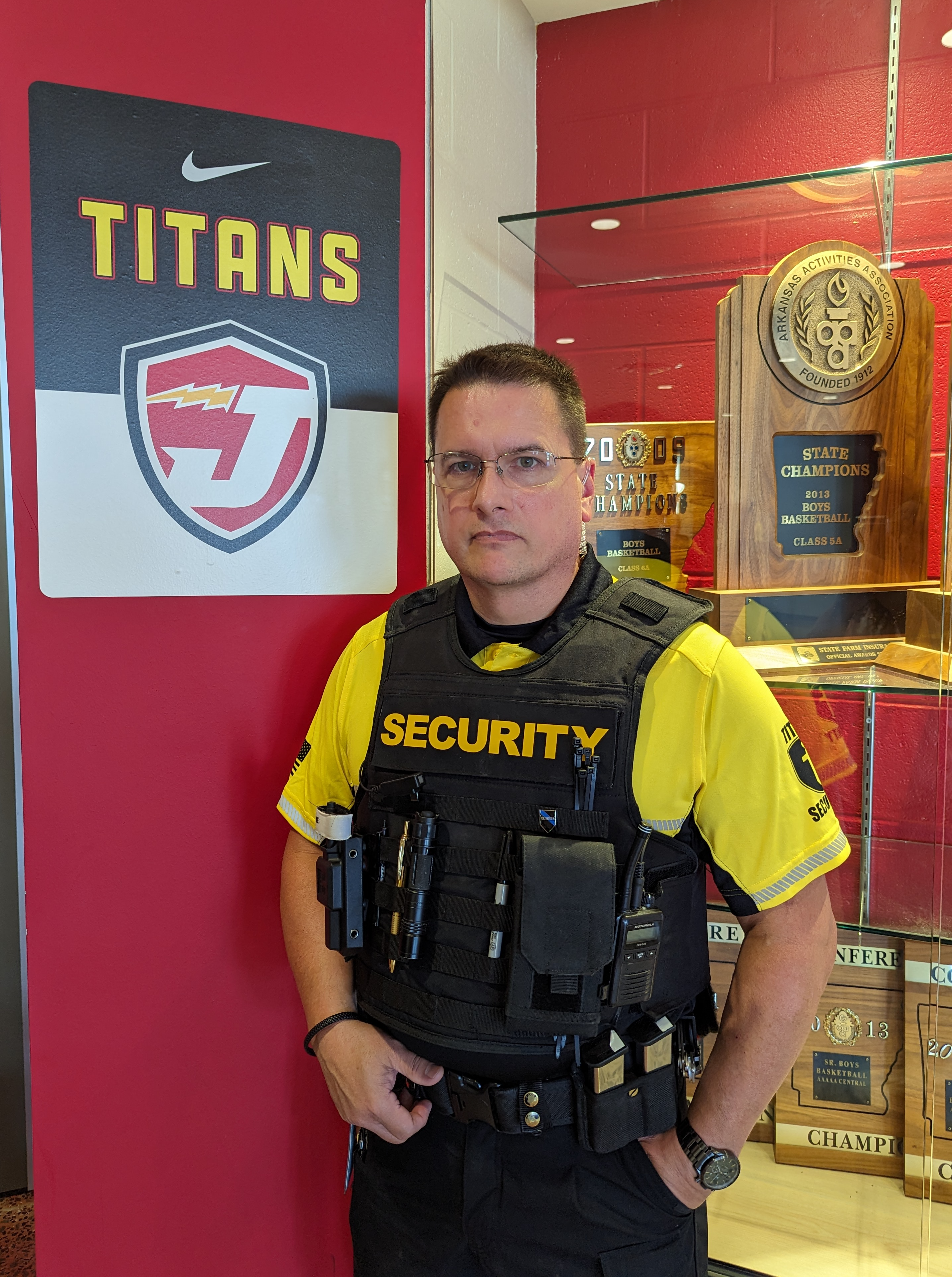 Tony Garza
Jacksonville High School
agarza@jnpsd.org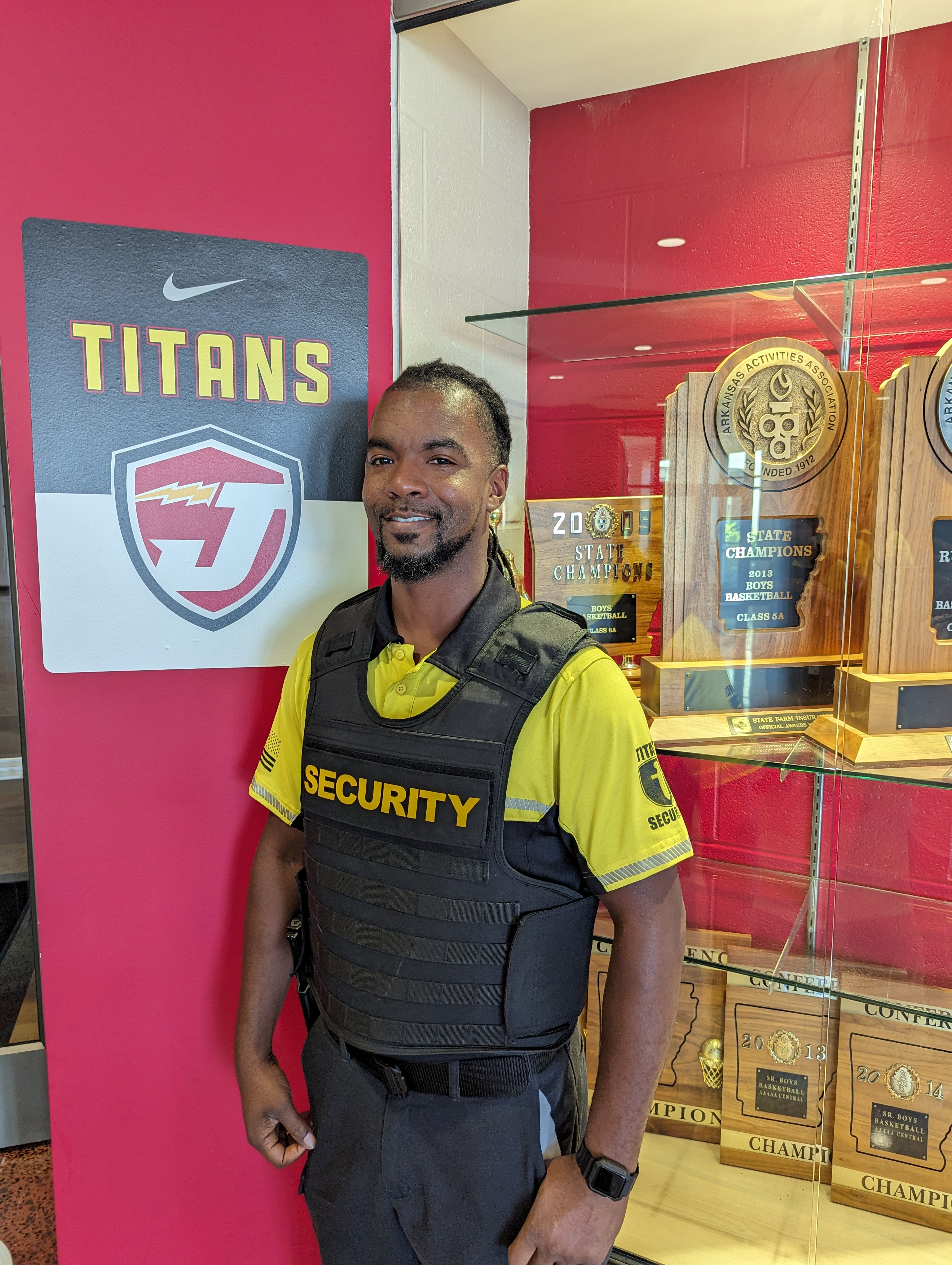 Carlos Williams
Jacksonville Middle School
cawilliams@jnpsd.org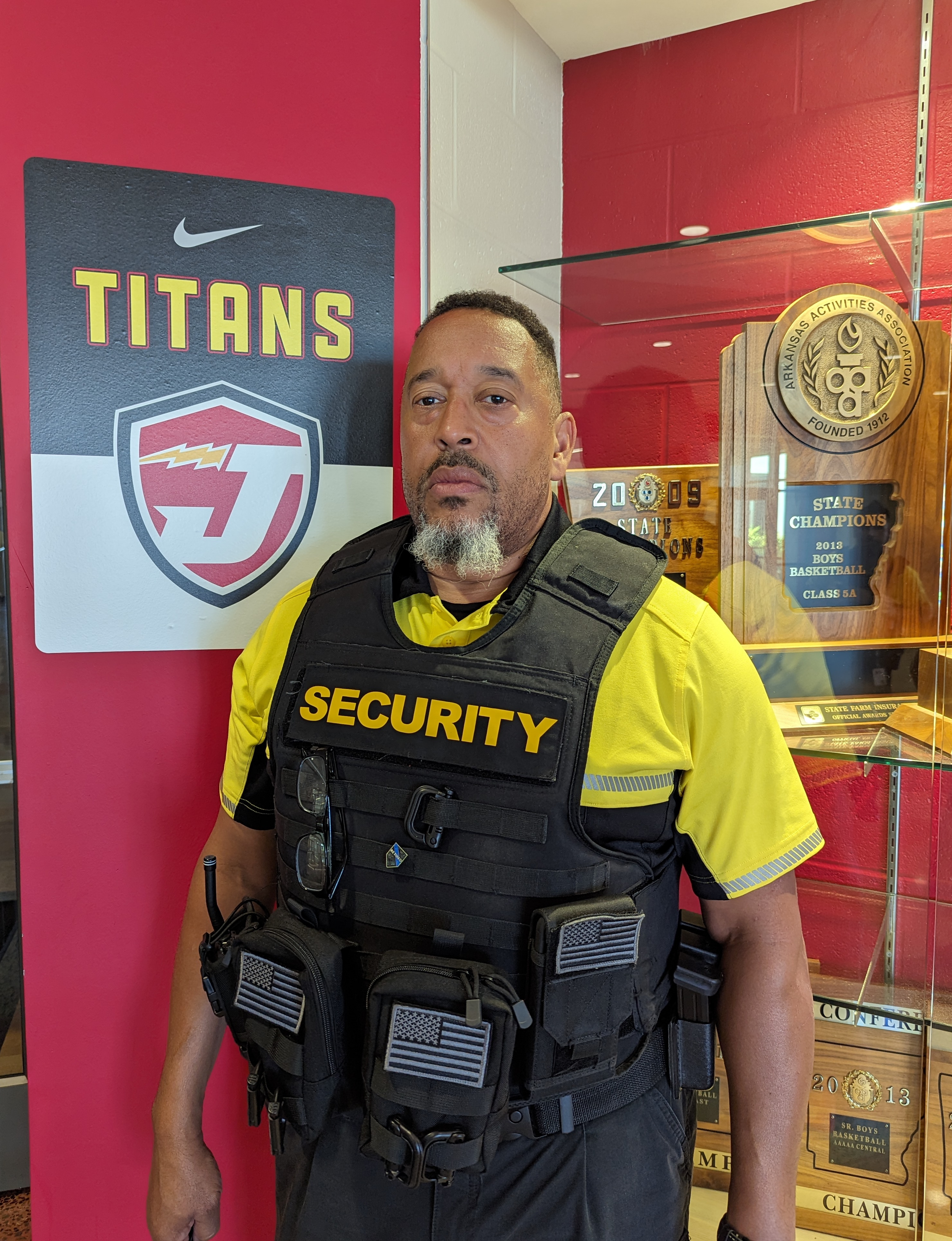 Hubert Bryant
Jacksonville High School
hbryant@jnpsd.org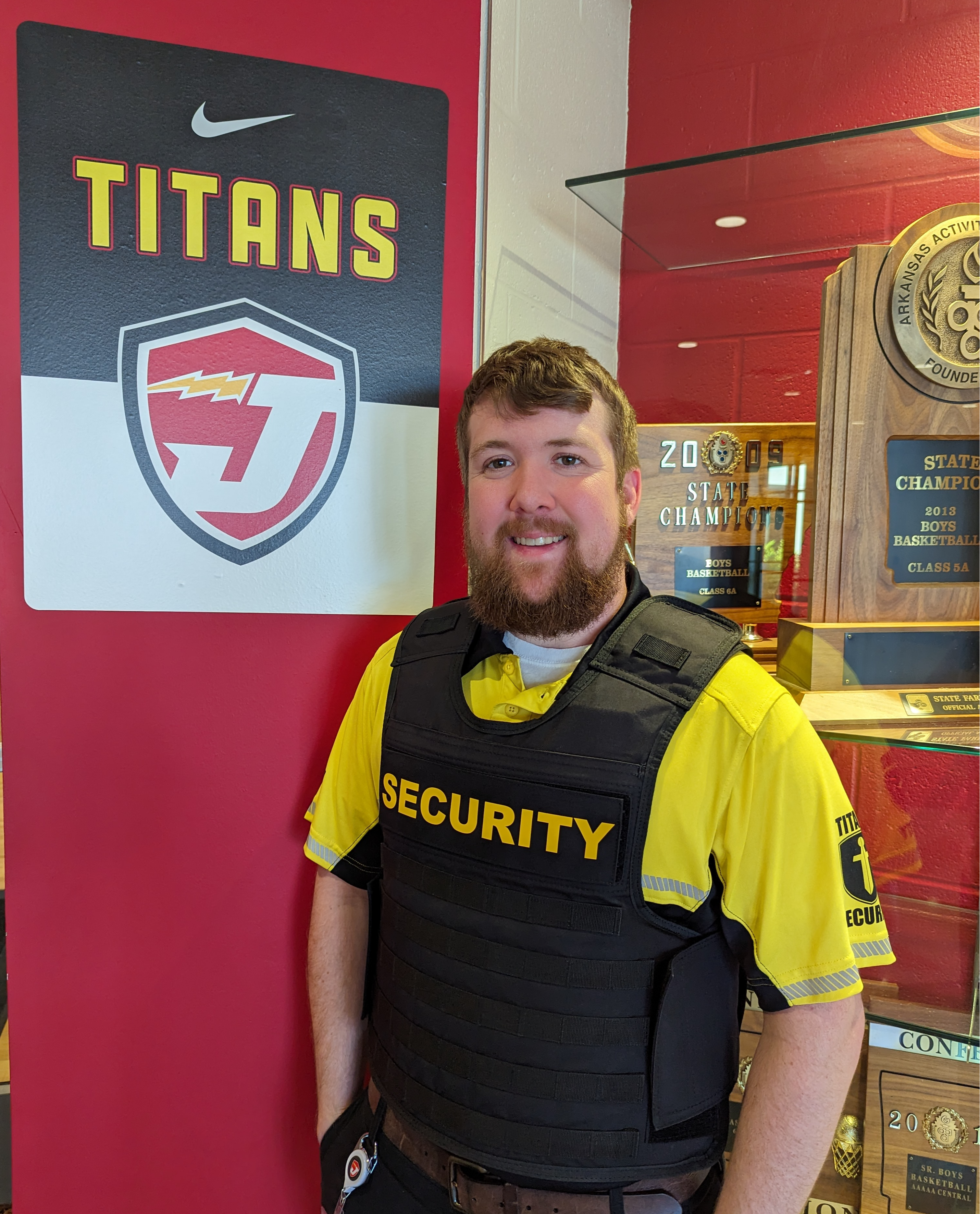 Chase Withers
Jacksonville Elementary School
cwithers@jnpsd.org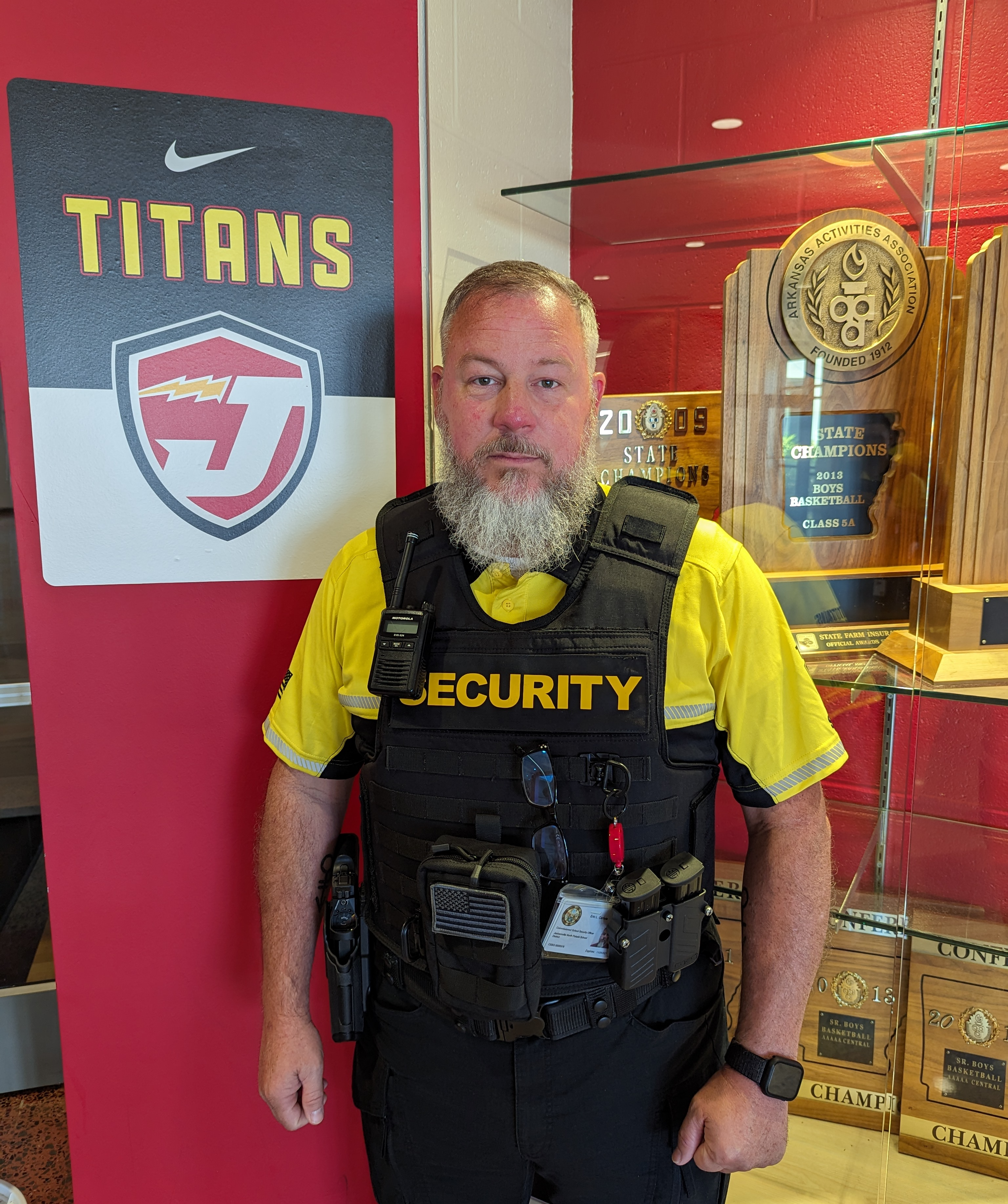 Eric Carlisle
Jacksonville High School
ecarlisle@jnpsd.org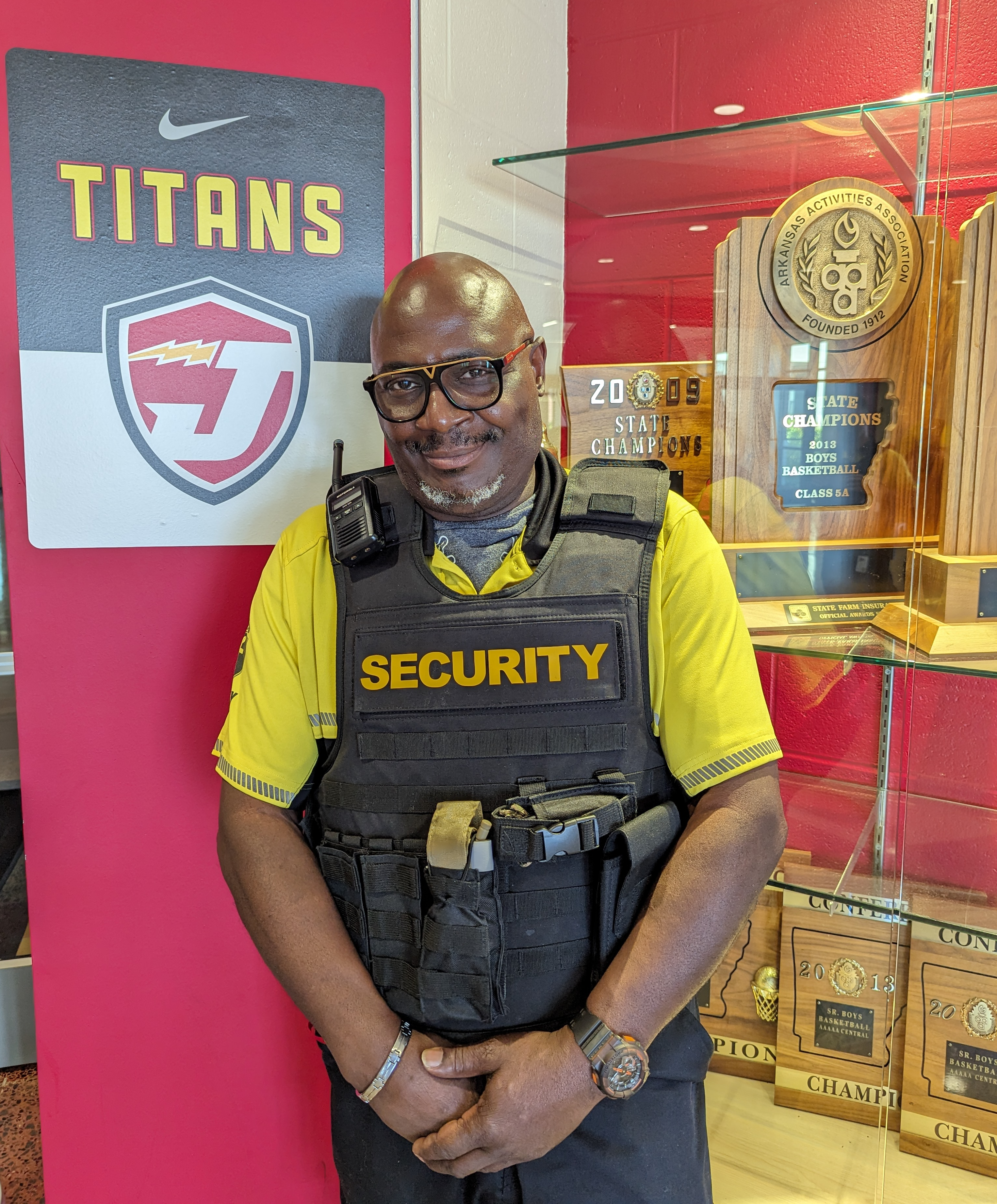 Leroy Sanders
Jacksonville Middle School
lsanders@jnpsd.org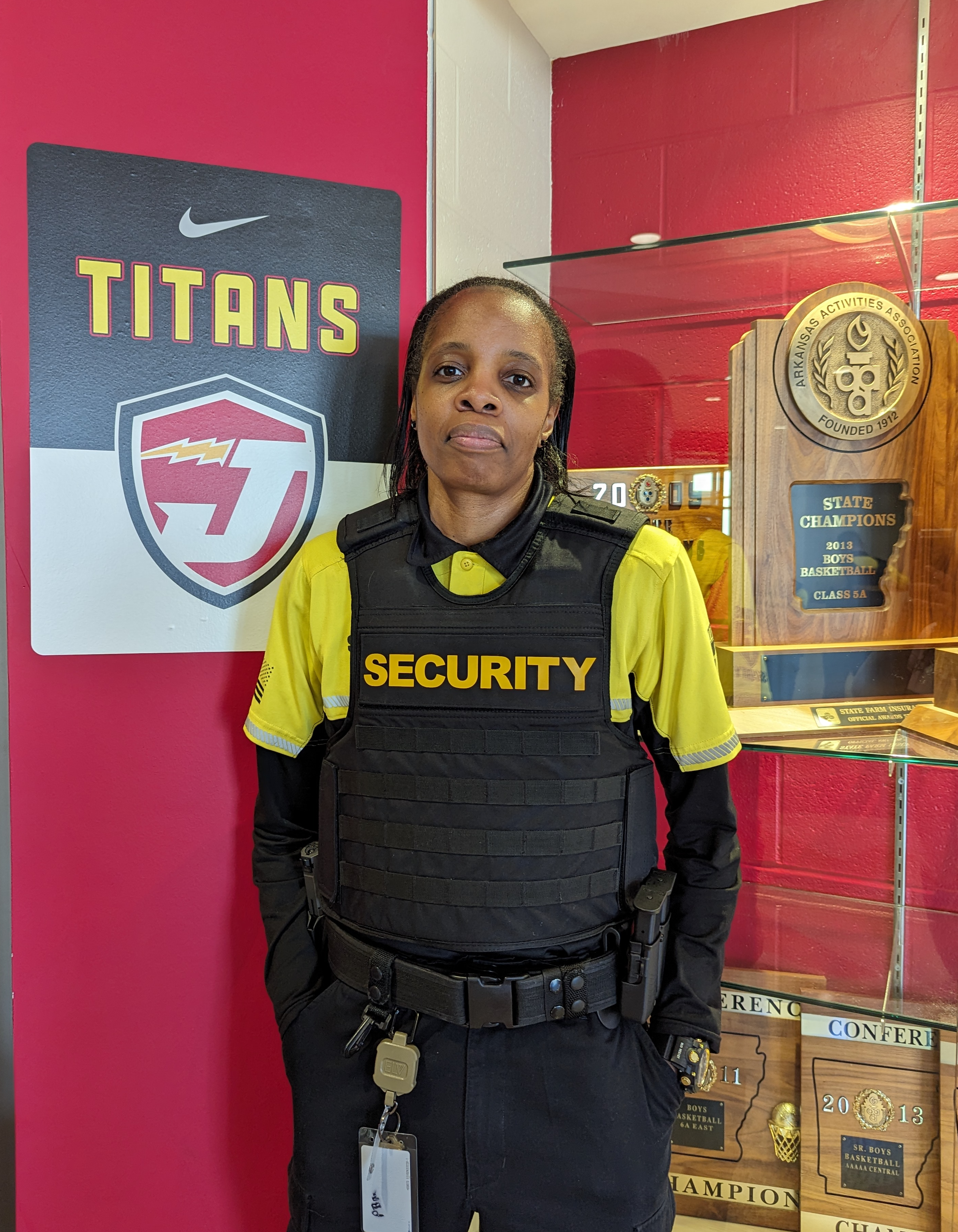 Katrina Crawford
Titan Learning Academy - ALE
kcrawford@jnpsd.org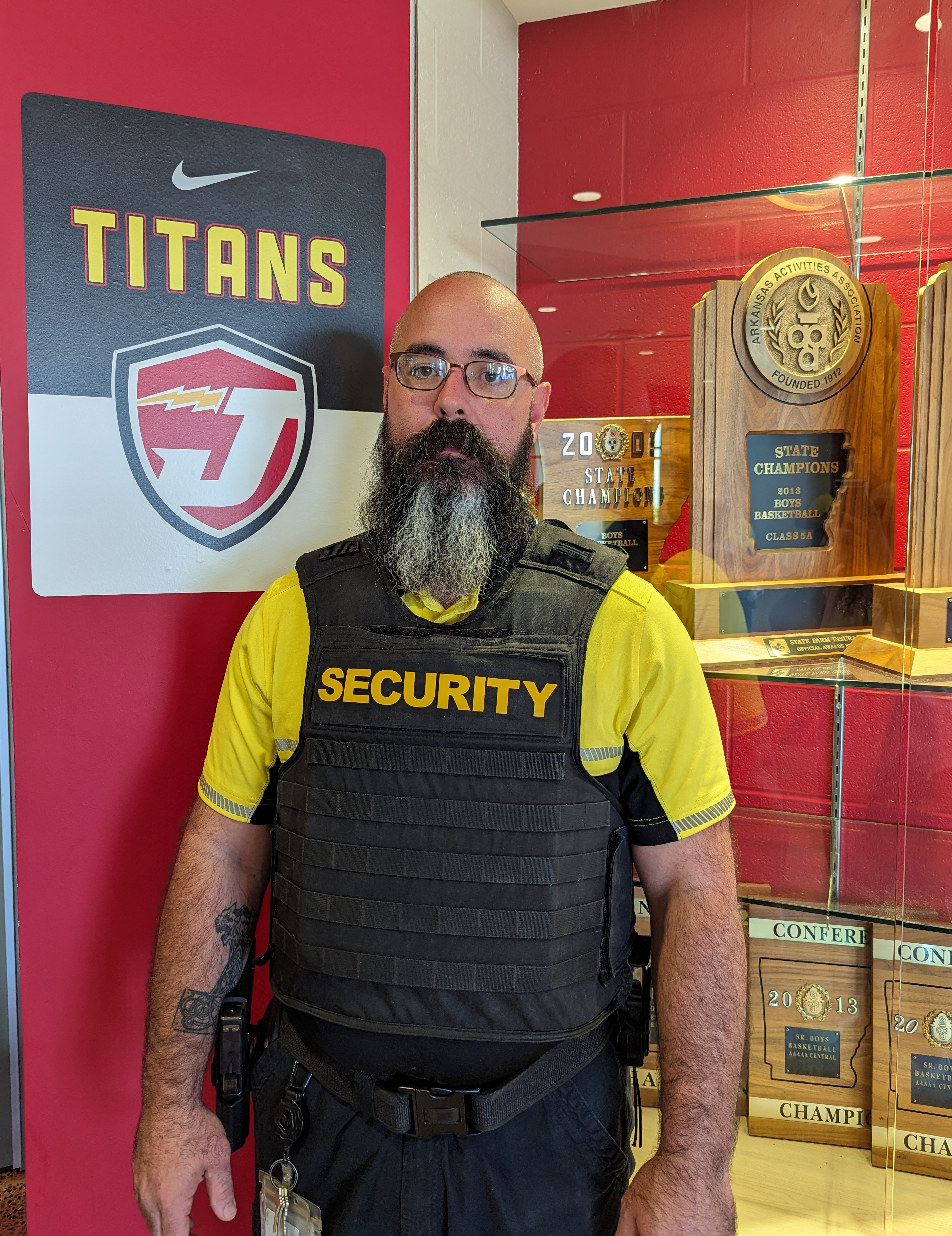 Jason Caswell
Bayou Meto Elementary
jcaswell@jnpsd.org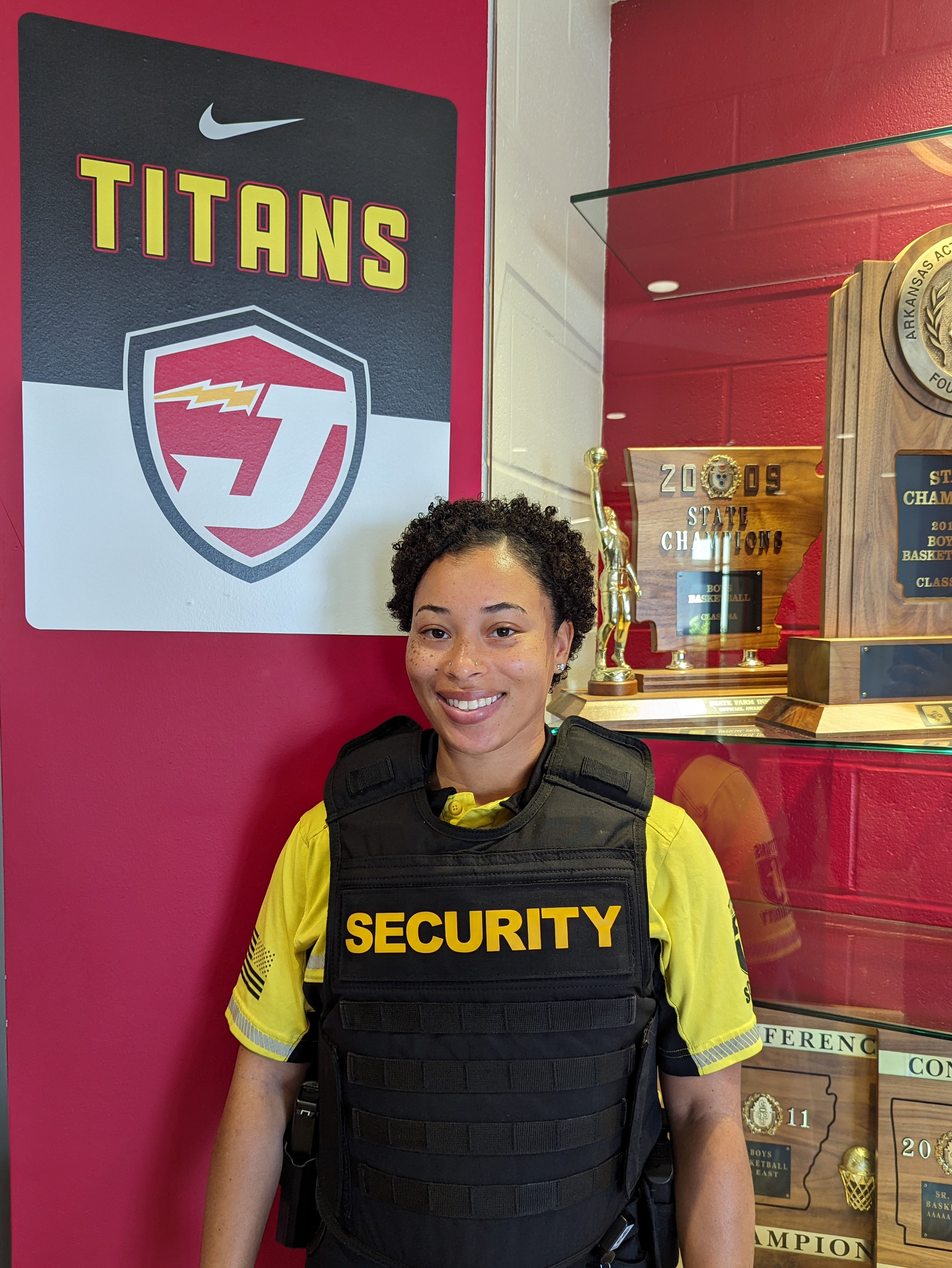 Marquisha Powell
Jacksonville Middle School
mpowell@jnpsd.org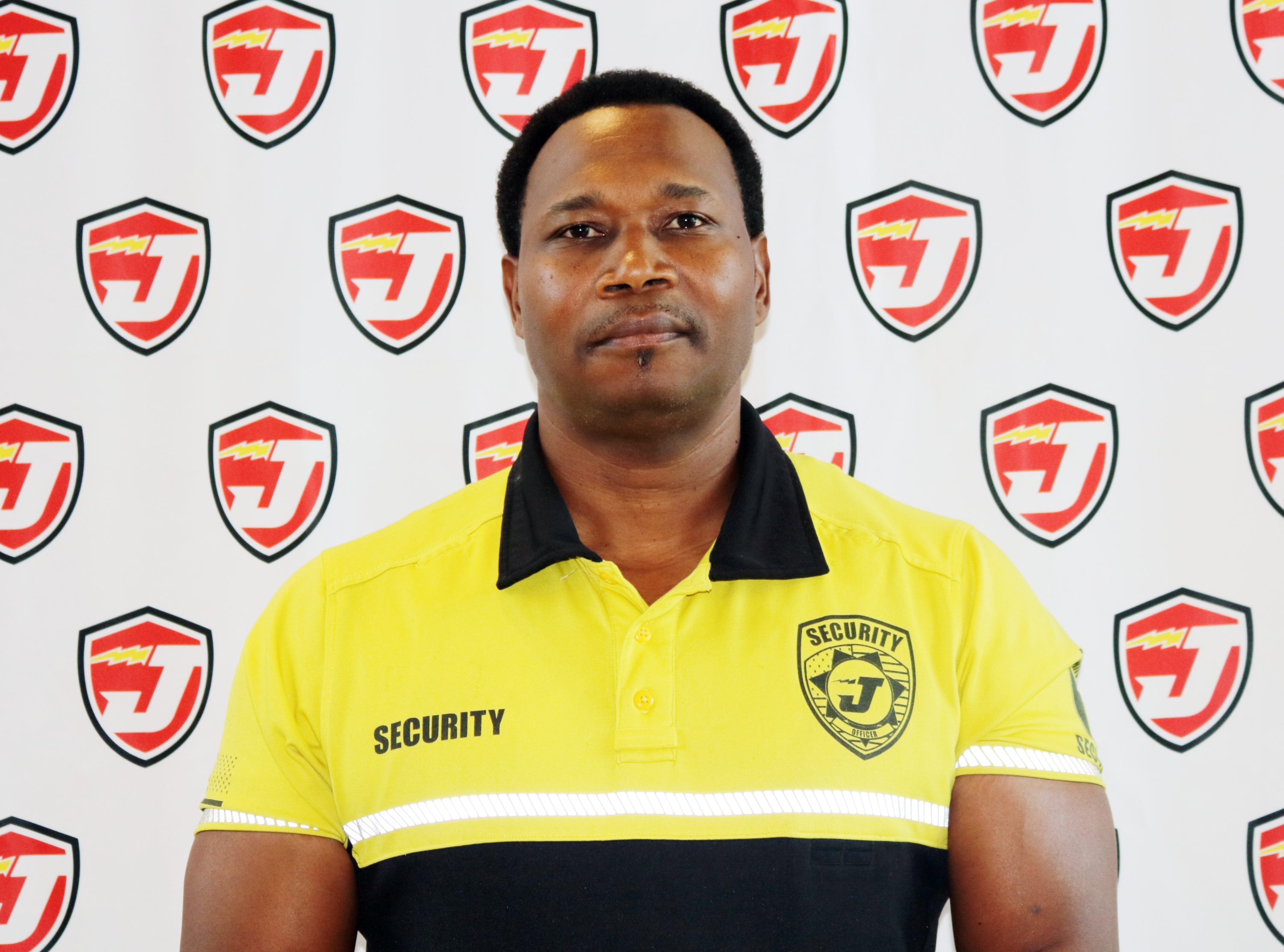 Tyler Blackman
Homer Adkins Pre-K Center
tblackman@jnpsd.org
The JNPSD Security Department encourages all scholars, teachers and staff members to become more aware and report safety concerns. (See Something, Say Something). Text-a-tip allows individuals, who may not feel comfortable talking directly to authorities, a chance to submit an anonymous text message to report an issue.
Jacksonville North Pulaski Schools can learn about rumored weapons, crimes, incidents of bullying and more.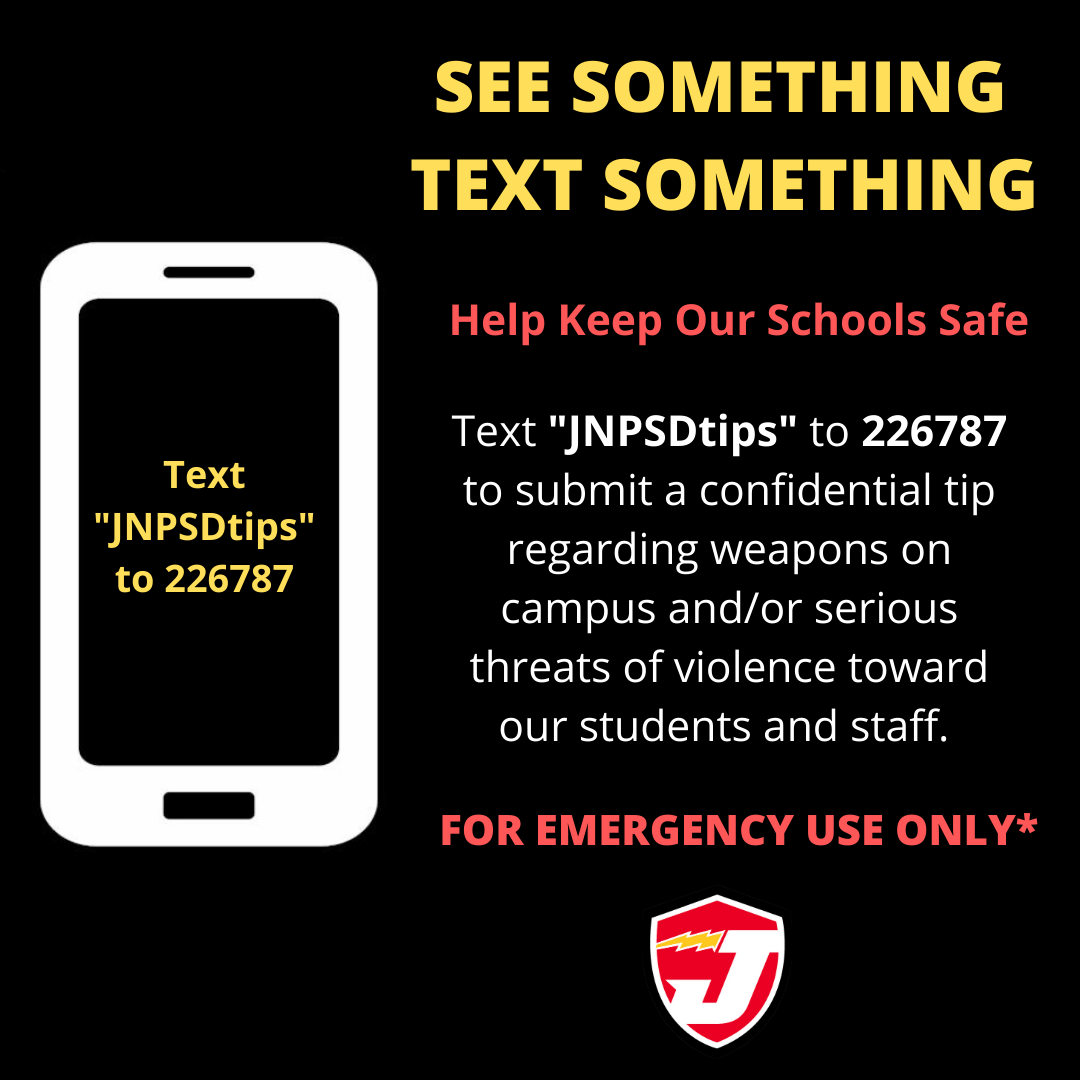 The Jacksonville North Pulaski School District participates in the Rave Mobile Safety System. The Rave Panic Button is a mobile app that enhances emergency response by communicating details of an on-site crisis to teachers, administrative staff and school resource officers, while simultaneously notifying 911 officials.